Vendors
Zest for Success
Bright in flavor and color, satsumas are an easy pop of hydration that can be enjoyed at home or on-the-go. Due to Hurricane Ida, citrus is rolling in a little late this year. Don't fret - Star Nursery, an orchard that started back in the late 60s in Belle Chasse, is back and with a bounty of citrus. Be sure to drop in for a bag of New Orleans' favorite fall treat as Star Nursery will be at all three of our weekly markets. Citrus fruits contain a variety of minerals and vitamins the body needs (such as B vitamins, magnesium, copper, and potassium, to name a few), and they are a great source of fiber. A few satsumas contain all the Vitamin C you need in a day, strengthening your immune system and keeping your skin smooth. On top of that, citrus is rich in plant compounds like flavonoids and carotenoids (antioxidants), and essential oils. Besides the health benefits, citrus, and satsumas in particular, are a sweet and healthy way to snack your way through the fall season, and easy for little fingers to peel, providing perhaps the most convenient kid snack there is.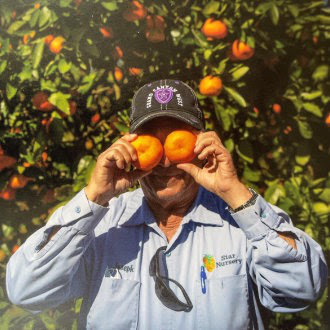 ---
Market Match Limit Lifted!
Unlimited Market Match, Market Umbrella's SNAP incentive program, extended through December 31, 2021!
About Us
Market Umbrella is an independent nonprofit 501(c)(3), based in New Orleans, whose mission is to cultivate the field of public markets for public good. Market Umbrella has operated the Crescent City Farmers Markets (CCFM) since 1995.
The Crescent City Farmers Market operates weekly year-round throughout New Orleans. The CCFM hosts nearly 60 local small farmers, fishers, and food producers, and more than 150,000 shoppers annually.