Crescent City Farmers Market Current Operations
Vendors
L'Hoste Citrus
Lester and Linda L'Hoste of Braithwaite, Louisiana will return to the Uptown and Ochsner markets soon (maybe this week) for their 24th year of selling citrus at the CCFM. Lester is proud to be one of the only certified organic citrus growers in the region and has recently retired from his day job as a chemist, giving him extra time to grow his citrus and expand his farm. For now, look for his table full of organic satsumas and persimmons - he says it's among the highest quality crops he's ever had. In the coming months as we delve deeper into the citrus season you can expect Meyer lemons, navel oranges, blood oranges, grapefruit, and kumquats, too.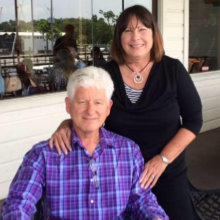 Contact: Lester and Linda L'Hoste
Phone: 504-231-9625
Email: lhostecitrus@yahoo.com
Location: Braithwaite, LA
Products: Certified organic satsumas, lemons, grapefruit, kumquats, and more
---
About Us
Market Umbrella is an independent nonprofit 501(c)(3), based in New Orleans, whose mission is to cultivate the field of public markets for public good. Market Umbrella has operated the Crescent City Farmers Markets (CCFM) since 1995.
The Crescent City Farmers Market operates weekly year-round in four New Orleans neighborhoods. The CCFM hosts nearly 80 local small farmers, fishers and food producers, and more than 100,000 shoppers annually.